Introduction
In the ever-evolving landscape of customer support, help desk software has emerged as a critical tool for businesses, particularly small enterprises, to effectively manage customer inquiries and provide seamless assistance. With a plethora of options available, choosing the right help desk software is essential for streamlining customer interactions and enhancing overall satisfaction. In this comprehensive article, we delve into the features and benefits of the top 20 help desk software solutions tailored for small businesses.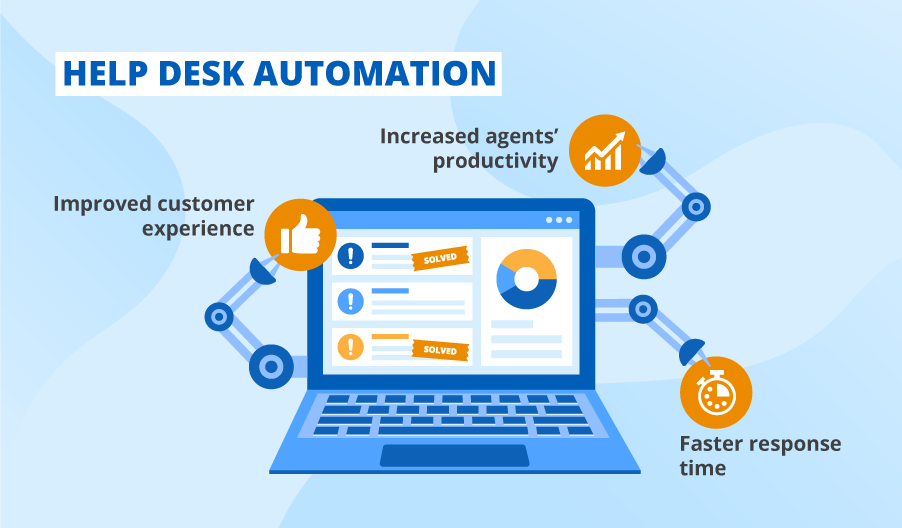 Zendesk: Powering Customer-Centric SupportZendesk stands as a stalwart in the realm of help desk software. Its user-friendly interface, robust ticket management system, and integration capabilities make it a top choice for small businesses. Features like live chat and self-service portals facilitate direct customer engagement and efficient issue resolution.
Freshdesk: Empowering Multichannel SupportFreshdesk offers small businesses a comprehensive platform for managing customer inquiries across various channels. Its ticketing system, automation features, and multi-channel support ensure a seamless experience for both customers and support teams.
HubSpot Service Hub: Aligning Support with CRMThe HubSpot Service Hub integrates seamlessly with the HubSpot CRM, providing small businesses with a holistic solution for customer support. With ticketing, live chat, and a customer-focused CRM, businesses can foster meaningful interactions and maintain a comprehensive customer history.
Zoho Desk: Customizable and EfficientZoho Desk offers small businesses the flexibility to tailor their customer support processes. With features like customizable ticketing, AI-powered automation, and integration capabilities, Zoho Desk enables efficient support operations.
Kayako: Orchestrating Seamless Customer JourneysKayako's focus on customer journey mapping allows small businesses to gain insights into customer interactions. With live chat, self-service options, and automation features, Kayako streamlines the customer experience.
Gorgias: Navigating E-Commerce SupportDesigned specifically for e-commerce businesses, Gorgias simplifies customer support with integrations for platforms like Shopify. Its automation features aid in quick responses, enhancing customer satisfaction.
Help Scout: Human-Centric Customer SupportHelp Scout places an emphasis on personalized interactions. Through email-based ticketing and automation, small businesses can maintain a human touch in their customer support operations.
Jira Service Management: Tailored for Issue TrackingJira Service Management excels in issue tracking, making it suitable for businesses seeking to manage technical support. With ITIL support and automation features, small businesses can streamline complex issue resolution.
LiveAgent: Unifying Communication ChannelsLiveAgent provides a unified platform for managing various communication channels, including ticketing, live chat, and call center capabilities. This versatility makes it a valuable asset for small businesses with diverse customer touchpoints.
Intercom: Engaging and Proactive SupportIntercom is renowned for its live chat and messaging capabilities, fostering proactive engagement. With automation and personalized messaging, small businesses can enhance customer engagement and satisfaction.
HappyFox: Efficient and Comprehensive SupportHappyFox offers an efficient ticketing system, knowledge base management, and automation features. Small businesses can provide comprehensive support through multiple channels, enhancing customer experience.
Desk.com: Streamlining Small Business SupportPowered by Salesforce, Desk.com offers multichannel support and is designed to cater specifically to small businesses. Its simple interface and integration capabilities make it an attractive option.
SysAid: Uniting ITSM and Help Desk FunctionalitySysAid blends ITSM and help desk functionalities. With automation, self-service options, and asset management features, small businesses can enhance support operations while managing IT infrastructure.
Re:amaze: E-Commerce-Centric EngagementRe:amaze is well-suited for e-commerce and online businesses. Its chat, email, and social media integration capabilities simplify customer interactions for businesses operating in the digital realm.
TeamSupport: Collaboration-Centric SupportTeamSupport focuses on fostering collaboration within support teams. With features like ticket tracking and customer engagement, small businesses can streamline internal communication for efficient issue resolution.
Front: Shared Inbox EfficiencyFront's shared inbox solution enables small businesses to manage emails, chats, and other communication channels in one platform. This fosters teamwork and ensures prompt customer responses.
Nimble: CRM Integration and Contact ManagementNimble combines CRM capabilities with contact management, making it a valuable asset for small businesses seeking to maintain a comprehensive customer history and strengthen relationships.
HelpCrunch: All-in-One Customer EngagementHelpCrunch offers a comprehensive solution with live chat, email marketing, and help desk functionalities. This all-in-one approach simplifies customer engagement for small businesses.
Cayzu: User-Friendly Ticketing SystemWith its user-friendly interface, Cayzu provides small businesses with efficient ticketing, automation, and knowledge base management features, enhancing support operations.
Spiceworks Help Desk: Simplifying IT SupportSpiceworks Help Desk caters specifically to IT support needs. With ticketing, knowledge base, and community collaboration features, small businesses can streamline technical issue resolution.
Conclusion
Selecting the right help desk software is a crucial decision for small businesses aiming to provide efficient customer support and elevate customer satisfaction. The diverse range of options available, each with their unique features and benefits, empowers businesses to tailor their customer support operations to their specific needs. By understanding the strengths of each software solution, small businesses can make an informed choice that aligns with their goals and enhances their overall customer experience.